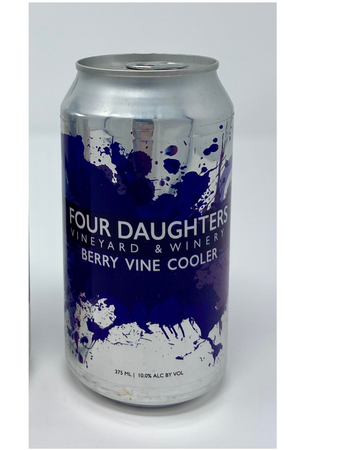 Berry Vine Coolers- 4 Pack
Vine Coolers take us back to the glory days of wine coolers, when they were made from actual wine. Ours are made from Brianna grapes blended with raspberry, strawberry, and black currant.
WINEMAKER'S NOTES
Brianna was an obvious choice for a base wine. It is naturally fruity and lower alcohol wine though it still clocks in as 10% alc. It's hard to pace yourself! Always remember, 4 Cans is equivalent to 2 bottles of wine!