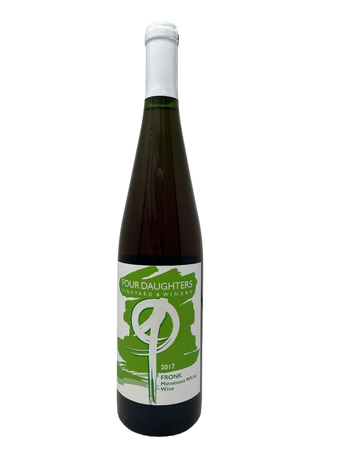 Fronk
The Frontenac Trifecta! An easy-drinking MN blend of all three Frontenac grape varieties: Frontenac Noir, Frontenac Gris and Frontenac Blanc. Finished in a kabinett style with light carbonation, this easy-drinking rose wine is reminiscent of raspberries and dried apricots.
WINEMAKER'S NOTES
The Frontenac grape was the first cold-climate hybrid released in 1996 by the University of Minnesota. It was not possible to make wine in Minnesota until this family of grapes came around.
Product Reviews
infonet
(Mar 17, 2023 at 1:51 AM)
https://www.coee.ru dedicated to the sale of men's and women's clothing, accessories and shoes. The site presents products from well-known brands, as well as new items of the season. Customers can choose and buy the items and accessories they like. https://www.esbag.ru provides various payment methods. Also on the site are promotions and discounts. from top brands, including Prada, Gucci, Fendi, Louis Vuitton and more. They offer free shipping and competitive pricing on all of their products. They also provide a secure online shopping experience, with a secure checkout process and a satisfaction guarantee.