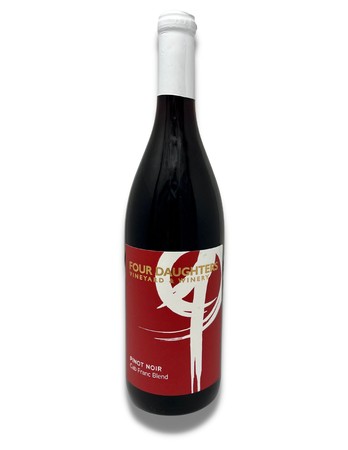 Pinot Noir/Cab Franc
Rich, juicy and loaded with ripe fruit notes, this dry red does not disappoint. With enough tannin to be paired with a steak, or enough fruit to chill it down and drink on the patio, this wine is very versatile.
Winemaker's Notes: Pinot Noir is typically very difficult to blend with - you just don't see it very often. This blend was made possible by two wines that turned out to be unusually fruity for their varietal.