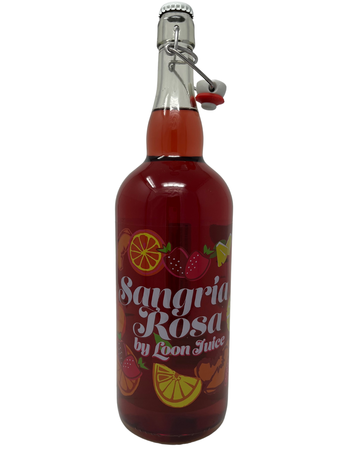 Sangria Rosa
The Sangria Rosa is straight up bottled fun. Grape and apple wines are blended with pineapple, peach, and lemon. Finished sweet with bright acidity and a brilliant pink hue.
WINEMAKERS NOTES
Drink this sangria straight, over ice, or as we do in-house, with a splash of maraschino cherry juice.
Product Reviews
Kelly
(Sep 13, 2022 at 7:35 AM)
Best Sangria I have ever had!! The peach is good also, but this is my favorite!
John Zimmerman
(May 19, 2023 at 5:54 PM)
Does this have any numbered color dyes in it?
Four Daughters
(May 22, 2023 at 9:10 AM)
Hi John, Our Sangrias do not have any colored dyes in them. The colors come naturally from grapes! Thanks for the question!