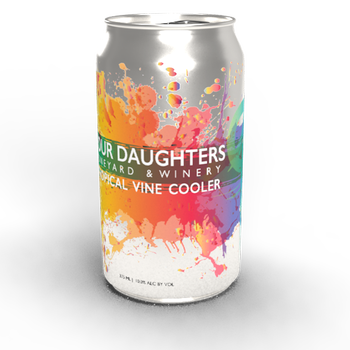 Tropical Vine Coolers- 4 Pack
Our second Vine Cooler is tropical. You should be able to taste tangerine, cherry, and pineapple, with a hint of sunshine, sandy beaches, and palm trees!
Winemaker's Notes
Don't worry about being seen drinking one, wine coolers are definitely cool again. Vine Coolers can be consumed straight, over ice, or even as a sangria. Always remember, 4 Cans is equivalent to 2 bottles of wine!